We Are More Than Ones and Zeros
Boston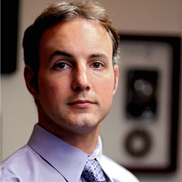 Mark Spencer
Mark Spencer is President of Arsenal Consulting, where he leads engagements involving digital forensics for law firms, corporations, and government agencies. Mark is also President of Arsenal Recon, where he guides development of digital forensics tools. He has more than 20 years of law-enforcement and private-sector digital forensics experience. Mark has developed and delivered digital forensics training to students from a vast array of international corporations and governments. He has led the Arsenal team on many high-profile and high-stakes cases, from allegations of intellectual-property theft and evidence spoliation to support of terrorist organizations and military coup plotting. Mark has testified in cases which include United States v. Mehanna and United States v. Tsarnaev.
"I've been involved in digital forensics for over 20 years, but still look forward to arriving at Arsenal every day because of the amazing cases (and people!) we get to work with. When away from the office I can sometimes be found trying to survive while practicing Brazilian jiu-jitsu."
Brian Gerdon
Brian Gerdon is a Digital Forensics Examiner & Information Security Architect at Arsenal and has been a member of the team since 2010. His responsibilities include digital forensics and information security consulting. He is also an Incident Handler at a Boston-area University where he is responsible for identifying and analyzing compromised computer systems. He earned a bachelor's degree in Computer Science and a master's degree in Telecommunications from Boston University. Brian holds the Certified Information Systems Security Professional (CISSP) certification and his professional memberships include the Association of Computing Machinery (ACM) and the Information Systems Security Association (ISSA).
"The work I'm involved in at Arsenal is the most challenging of my career, but it's also the most rewarding. When confronted with important questions about electronic evidence, I'm pushed well beyond finding "an" answer to finding "the" answer. When away from keyboards I enjoy hiking, camping, and photography."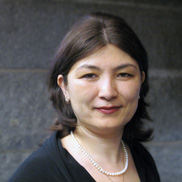 Emina Doherty
Emina Doherty is a Digital Forensics Examiner at Arsenal and has been a member of the team since 2012. Emina's responsibilities include the preservation and analysis of electronic evidence as well as assisting with the development of digital forensics tools. She earned both a bachelor and a master's degree in Physics from Samarkand State University in Uzbekistan, then an associate's degree in Digital and Computer Forensics and Investigations from Bunker Hill Community College in Boston. She has been awarded the AccessData Certified Examiner (ACE) certification and is a member of the Information System Security Association (ISSA). Emina is fluent in Russian, which has come in quite useful in some of Arsenal's high-stakes and high-profile cases.
"Arsenal arms me with the best tools and training so that I can solve problems for our clients. I have always been interested in technology and solving puzzles, so working at Arsenal is a perfect fit for me. I am also a firearms enthusiast and enjoy attending firearms training. As a naturalized citizen of the United States, I am very appreciative of the Second Amendment of the United States Constitution."
Hong Kong